Eliminate Waste And Errors With Defined Processes
By Katie Smoot, People & Process Consultant
I'm pleased to introduce Katie Smoot to Insight CXO. Katie joined the firm in late 2014 as a process consultant and has since expanded her role into talent management and development for Insight CXO clients. For more about Katie and her professional background, please view her bio at the bottom of this post. – Robert Fish, CEO, Insight CXO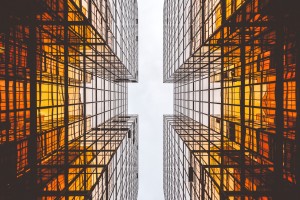 Does it feel like as you add employees things just get harder and not easier? Is your team spending too much time fixing avoidable problems causing frustration or doing unnecessary and expensive rework impacting the bottom line? In my experience, the No. 1 root cause of errors and rework is lack of defined processes.
Have you ever played the Telephone Game? One person whispers a phrase into another person's ear, then it's passed from person to person. What you will see time and time again is that the phrase is never what the original person said – it's been interpreted over and over to the point that it's been misunderstood, and by the end of the line it's a totally different phrase with a completely different meaning.
That's what happens when processes aren't written down. The information is just passed via word of mouth, and invariably the receiver mixes up something. Additional complexity comes in when there are multiple people supporting the particular process and/or there are multiple shifts that are trying to maintain consistency of the process over a 24-hour period.
There is a simple solution to help ensure everyone is on the same page and completing the same tasks to get to the end result.
Find the Why
Write it down
Talk it over
Test it
Maintain it
1. Find the Why: the value proposition
It's human nature to ask, "what's in it for me?" Help your team understand what's in it for them within the process – why are they performing the steps, and why is it so important to be able to repeat and reproduce the steps by person, by role and over a period of time. This could be done by aligning the process back to the company goals, core values or internal/external risks associated with not completing the process consistently. Find what works with your team and define the value proposition.
2. Write it down
There are varying levels of process documentation. This can range from bulleted steps, to process maps, to a detailed workflow that includes standard operating procedures, time value maps or spaghetti maps that show the product movements around the production floor throughout the day. The first step is to pick what works best as a learning/training tool for your team, and just write it down.
3. Talk it over
Work across the team that completes the process to make sure that the steps that you wrote down will accurately describe what really happens. This is where you start to learn where people do things differently and where inconsistency in process can cause errors, rework and employee frustration. Come to a consensus regarding how the process should work, then write it down. Then it's time to test it.
4. Test it
Have each team member responsible for the process complete the steps, exactly as written by the team, over a period of 1-2 weeks. Debrief on what's working, what's not, where there are still gaps and what could be done better to get the best out of the process. As the team agrees on changes, update the process and test out the changes.
5. Maintain it
Once you have a process documented and working as originally designed, ensure you put measures in place to maintain the integrity of the process. These would be considered the quality checks. Along with quality checks, make sure there is a method to train new employees on the process once they come on board.
This simple five-step process will help ensure that your processes are clear, well-understood and easily followed by your team, and should eliminate costly and frustrating errors and wasteful rework.
If you think you may have more people-related issues in your company than you should have, start by cleaning and defining process first. You'll be amazed at how many "people" issues go away once processes are clear.
Katie Smoot joined Insight CXO in 2014 and currently serves as People & Process Consultant, where she guides Insight CXO clients on developing processes and talent to support growth.
Her career in process development began in 2001 when she joined Bank of America, when the bank was introducing the Six Sigma methodology across the organization. This allowed her to be one of the first associates to go through Six Sigma training and become certified as Green Belt and DFSS Black Belt. She also served as a Business Operations Manager for the technology line of business; Senior Vice President in charge of business operations for Global Commercial and Investment banking technology; and lead for one of the bank's 13 Strategic Risk Initiatives handed down from the Federal Reserve.
Katie holds a bachelor's degree in Marketing and Communications from Clemson University. She is certified as a Six Sigma Black Belt and Project Manager. In her spare time, she partners with Greater Charlotte SPCA's dog and cat fostering programs and helps support and build out their administrative routines. She is married and has two children, 11 and 8, who are her passion.
---
Learn more about how to Scale and Grow your business – including more ways to build your A-team – at my April 29 Scaling Up Business Growth Workshop in Charlotte. These workshops, based on the Rockefeller Habits™ 2.0, have empowered more than 20,000 executives and their leadership teams with proven tools and strategies to scale up smarter. Click here for more information.
Image credit: Geralt / Pixabay