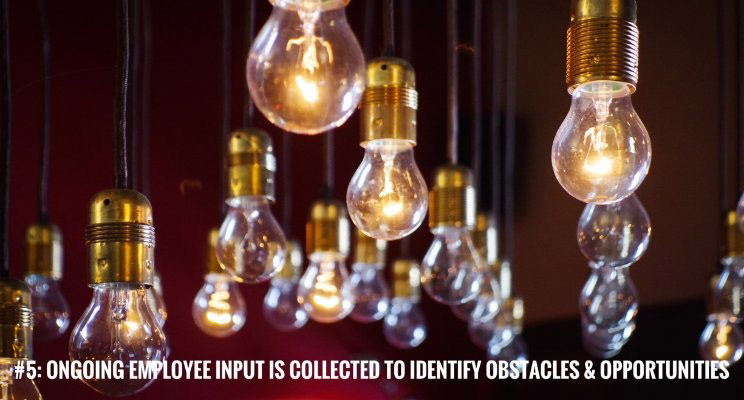 Besides success, what did Hugh McColl & Sam Walton have in common? They walked among their troops. They personally sought frontline input.
Management ALWAYS sets the tone.
In every successful company in which I worked or advised, C-Suite members routinely walked among the frontline & sought their insights.
They didn't outsource it to HR or Marketing. They weren't isolated in their ivory tower.
If you are serious about scaling up, deepening employee & customer loyalty, gaining more freedom, & having more fun along the way, here are 4 questions to address from the 5th Rockefeller Habit*:
1) Are ALL of your executives (& middle managers) having a Start/Stop/Keep conversation with at least one employee weekly?
2) Are the insights from employee conversations shared at your weekly executive team meeting?
3) Is employee input about obstacles & opportunities being collected weekly?
4) Do you have a mid-management team responsible for the process of closing the loop on all obstacles & opportunities?
If you are actively addressing these, congrats! If not, we're here to help.
*Verne Harnish created the "Rockefeller Habits" based on the leadership and management principles used by John D. Rockefeller.