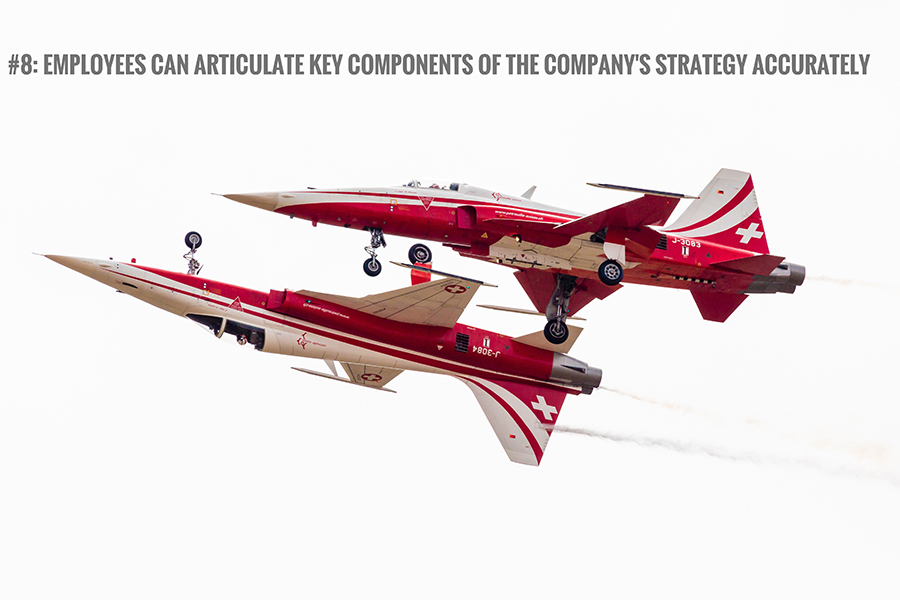 On a scale of 1-10, rate the alignment of your Executive Team on each of these: Your BHAG? Your Core Customer(s)? Your Brand Promises? Your Elevator Pitch? Gutsy?
---
Ask your team if they can articulate each of these key elements of your company's strategy from the 8th Rockefeller Habit:
Does everyone know your company's Big Hairy Audacious Goal (BHAG)? Is progress tracked & visible?
Is everyone clear on who are your Core Customer(s)? (The ones who you love to serve, deliver your best margins, pay on time, & refer you to others.) Can they articulate what they look like in 25 words or less?
Can everyone articulate your 3 Brand Promises? (Primary & 2 Secondary) Do you have KPIs tied to these & are you reporting on them weekly?
How aligned are they on your Elevator Pitch? (A compelling response to the question, "What does your company do?")
If you're happy with the results, congrats! If you aren't satisfied with the results, there is HOPE. You must make alignment on these foundation stones of your company a PRIORITY. It doesn't just happen on its own.
Want facilitation? We're here to help.
*Verne Harnish created the "Rockefeller Habits" based on the leadership and management principles used by John D. Rockefeller. #8 of 10 Rockefeller Habits.