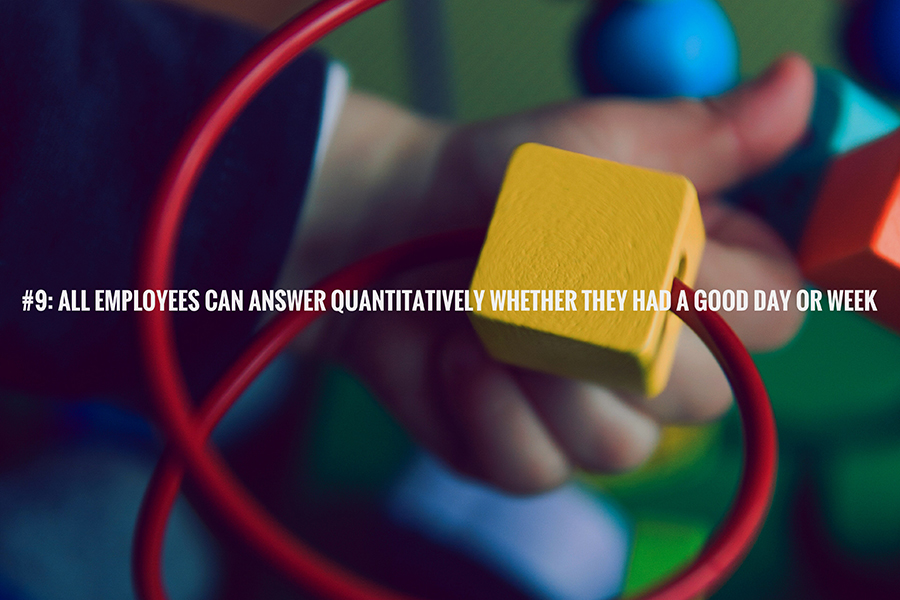 Imagine going to a football game that doesn't keep score. Crazy! Who wants to go to THAT?
We all want to know: Are we winning or losing? Yet, we subject our employees to that craziness if we don't give them clear success measures. THEY want to know if they are winning or losing.
How do your employees know if they're winning or losing?
That is the essence of the 9th Rockefeller Habit…Can all employees answer quantitatively whether they had a good day or week? Here are four items on the Rockefeller Habits Checklist that can help:
1 or 2 Key Performance Indicators (KPIs) are reported on weekly for each role/person.
Each employee has 1 Critical Number that aligns with the company's Critical Number for the quarter (clear line of sight).
Each individual/team has 3-5 Quarterly Priorities/Rocks that align with those of the company.
All executives & middle managers have a coach (or peer coach) holding them accountable to behavior changes.
If your team doesn't have meaningful KPIs, they may as well be playing football without keeping score.
Want facilitation? We're here to help.
*Verne Harnish created the "Rockefeller Habits" based on the leadership and management principles used by John D. Rockefeller. #9 of 10 Rockefeller Habits.