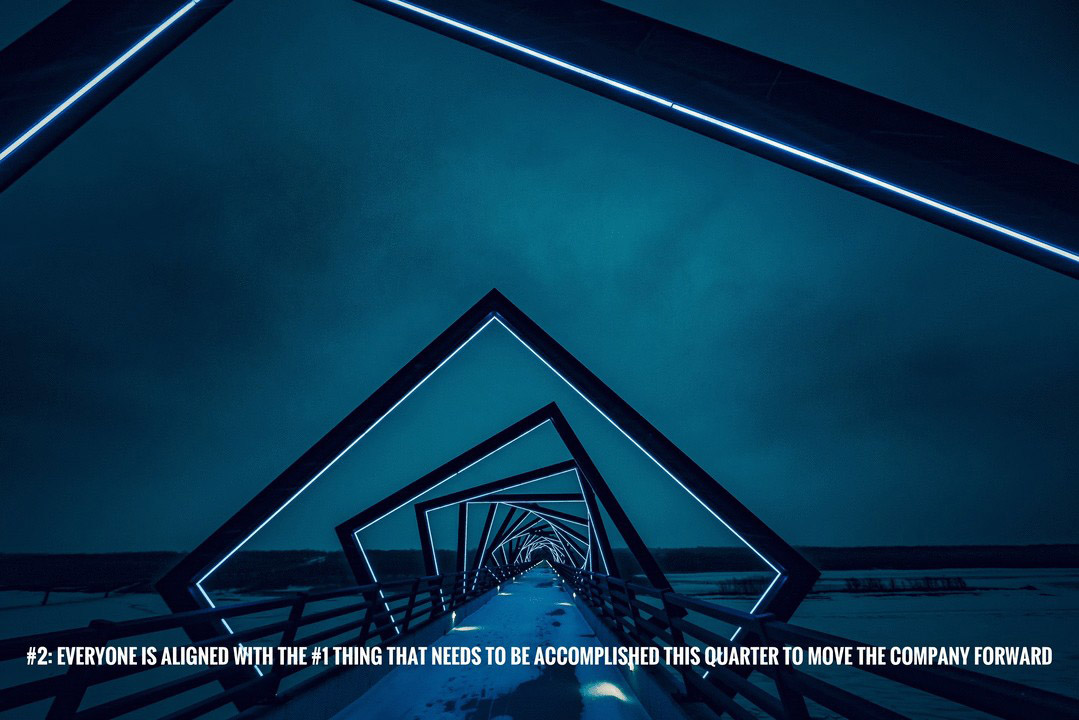 Is everyone aligned with the #1 thing that needs to be accomplished this quarter to move the company forward?* Do they even know what it is?
If not, consider these 3 questions:
1) Have you and your management team identified & prioritized the three most important "rocks" or priorities that must be accomplished in this quarter to hit your one-year goal?
2) How have you communicated these priorities & gained buy-in/ownership throughout your organization?
3) Have you set a "theme" for this quarter's #1 priority & set up a "scoreboard" to make the metrics top-of-mind & increase engagement?
Insight CXO helps coachable CEOs inspire leadership, accelerate growth, & crush the competition. We bring clarity and alignment to people, strategy, execution & cash flow in measurable sprints across the organization – from the management team on down. Our goal is to help you double your business (or more) in 3-5 years.
*Verne Harnish created the "Rockefeller Habits" based on the leadership and management principles used by John D. Rockefeller. #2 of 10 Rockefeller Habits: "Everyone is aligned with the #1 thing that needs to be accomplished this quarter to move the company forward."