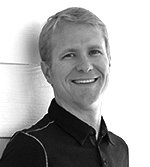 Robert Fish is founder of Insight CXO, a firm committed to helping CEOs and Entrepreneurs create winning cultures through alignment and accountability, industry dominating growth strategies and frameworks for consistent execution and results.  This is accomplished by using a unique mix of coaching, entrepreneurial experience, and consulting leveraging the Gazelles 4 Decisions and Rockefeller Habits, as the proven foundational tools to help entrepreneurs and their teams scale and grow. In 2016, Robert authored The BreakAway Move, a book helping companies accelerate growth.
Robert's own success provides a blueprint to help other companies successfully scale up. Two of his startups have each won multiple awards such as Inc 5000, Charlotte, NC Fast 50 and Best Places to Work.  Self-funded Integra Staffing reached 9MM in revenue in 5 years and venture funded AvidXchange has grown to over 1,000 employees. He is a member of the Entrepreneurs'™ Organization including past Chapter President, Chairman Ameritus of Charlotte Works a role appointed by the Mayor, and co-founder of The Diversity Forum.
---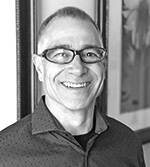 Gary Frey loves helping coachable CEOs and their management teams scale up their businesses. His career path has focused on situations requiring leadership in new market development, turnarounds, start-overs, or a fresh approach to sales, marketing, brand development, and/or elevating the customer experience across a number of industries. He has served as president of four successful companies, including Bizjournals.com, a business news portal which he helped transform from a three-person organization to a $100 million company. He has held executive positions in two Fortune 100 companies, Bank of America and First Union.
Gary has served clients including Bank of America, British Aerospace, Cessna Aircraft, Coca-Cola, Coleman, Compass Group, DaimlerChrysler, DuPont, First Union/Wachovia, Foot Locker, Hearst Publishing, Krylon, the Lance Armstrong Foundation, Learjet, McDonald's, Monsanto, NCR, Sherwin-Williams, Summerfield Suites Hotels, United Way, World T.E.A.M. Sports, and Yokohama Tire Corporation.
He is a triathlete, drummer, father of two grown sons and married to the wife of his dreams.
---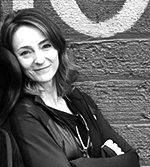 Katie Smoot is our People and Process Expert.  Her passion is finding and fixing company's points of pain so they are able to work effectively and scale as a team.  Katie's foundation is with Bank of America, where she earned her Six Sigma Greenbelt, and a Design for Six Sigma (DFSS) Black Belt and coached many bank executives through cost-saving projects.  This is where she built the excitement for process and project management and the expertise to leverage these toolsets across various businesses to bring tactical results. Katie has worked at all levels in the business world, from Admin to Director of Business Operations in charge of over $600M in yearly Initiative funding.  Her experience spans across operational risk, audit and compliance, technology, human resources and business services.  She understands what it takes to run a business and has a proven track record of success.
Katie also volunteers with GCSPCA and is training to become a Guardian ad Litem to advocate for foster children through court proceedings.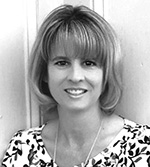 Pam Long is our People and Process Consultant. She enjoys working closely with clients to implement or enhance key strategic capabilities in three focus areas: process, organization and personal development. She is able to accomplish this in various ways utilizing her background experience in process improvement and project management, policy development, six sigma methodology, a practical and measurable talent management and over 15 years of extensive experience in the field. Pam is an experienced leader in compliance and risk management, business operations and technology with a demonstrated history of success working in the business industry.
Pam is a married to her college sweetheart and is the mother to three amazing children.  She enjoys boating, beach days and volunteering with various children ministries.