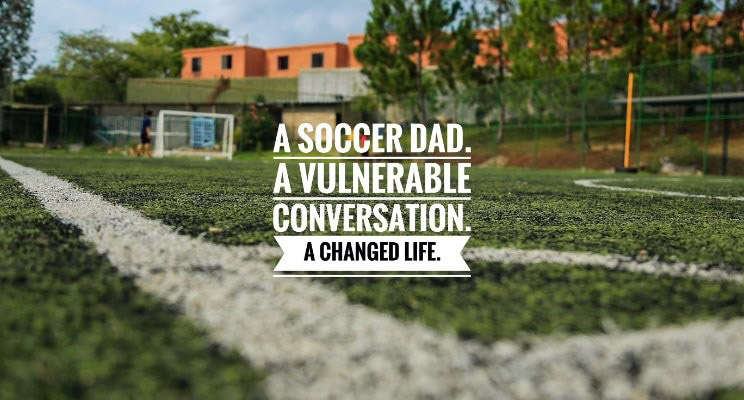 "What do you do for a living?" I was asked by another soccer dad on the sideline. I wanted to lie. I was unemployed in a new city & embarrassed.
Six months after moving across the country, my job vaporized. A few months later with no income, I was living on fumes with two little boys & my wife depending on me.
I felt like a loser. As I watched my 4 yr-old play "swarmball" with his little teammates, I wondered how I would provide for my young family. Honestly answering the soccer dad's question was almost too much. I paused.
"I'm unemployed." I ashamedly replied. (Lying would have only made me feel worse.)
"What's your background?" he asked. "I've turned around & run advertising agencies." I responded.
"Send me your resume. We just reengineered the marketing department for a large bank. They're looking for someone like you." he said.
At one of my lowest moments in my life, a complete stranger's question had the potential to dramatically change a desperate situation. Had I given into the pride that was tempting me to lie, I would have missed it.
Within a few weeks, I had a job offer with a raise & a signing bonus. Crazy.
20+ years later, that soccer dad & I are still friends. I thank God for the kindness of a stranger & for the unexpected blessing of swallowing my pride.
(NOTE: This post launched on LinkedIn on 11/20/2017. By 12/31/2017 it had been viewed by 8.28 million people. Amazing.)