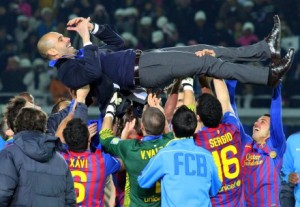 One of the most challenging phases for CEOs or executive teams who start a company is to break out of the startup mindset.
In an organization's early stages, it's all hands on deck and everyone is a generalist, wearing many hats.
The CEO is involved in every decision and every transaction. The realities of cash constraints, funding payroll, etc. – and the whirlwind of emotions tied to them – are hard-wired into the entrepreneur's brain.
Then, over time as the company grows, two things happen.
First, the company reaches a ceiling of complexity – things get harder and not easier. Hiring more people feels more like an anchor than a sail.
Second, the startup mindset and the emotional imprints it creates turn the founder(s) into a bottleneck, or the constraining factor to growth.
To grow, the CEO and senior team must become hyper-aware of how their past experiences can be limiters on future plans – and commit to change. Reading Scaling Up by Verne Harnish is one of the best ways to learn how to punch through the ceiling of complexity and continue to grow in a fun, healthy and drama-free way. BUT, the tools don't work unless the CEO and senior team 100% commit to a Play to Win mindset.
What does Play to Win mean? It means NOT playing not to lose, which is an entrepreneurial trap. It's why so few companies make it past the $10,000,000 revenue mark. To escape the trap, the next time you are having a growth- or strategy-related discussion, ask yourself and your team: "Based on the plans we are discussing, are we Playing to Win or just playing not to lose?" You'll be surprised how the conversation – and your plans – can change with that simple question.
5 ways to create a Play to Win mindset
Be very intentional about including your team in strategic-level thinking and problem solving. It's hard to Play to Win by yourself … you'll need a team.
Realize that you and your team might not have all the answers. Look outside the organization for help. Hire an expert, coach, consultant, trainer, join a peer group, etc. An expense-centric mindset limits access to information and learning. Most high-growth companies are investing in resources to make big leaps.
Imagine yourself winning. As a professional mountain bike racer, I can't achieve a podium finish without first believing I can and imagining it happen. I let myself experience the start- and the finish-line sprint. Only then can I plan my Breakaway Moves.
Use the term "Play to Win" with your team. They'll get it. It's energizing. Everyone loves to be on a winning team.
Create an enemy. Create a race. Create a finish line. Create competition. High-growth companies create plans to crush their competition. Flat-lined and slow-growth companies stop competing, stop getting upset when someone else wins.
Create a Play to Win mindset for you and your team, and get your company on the podium every time!
Image: Skeeze / Pixabay