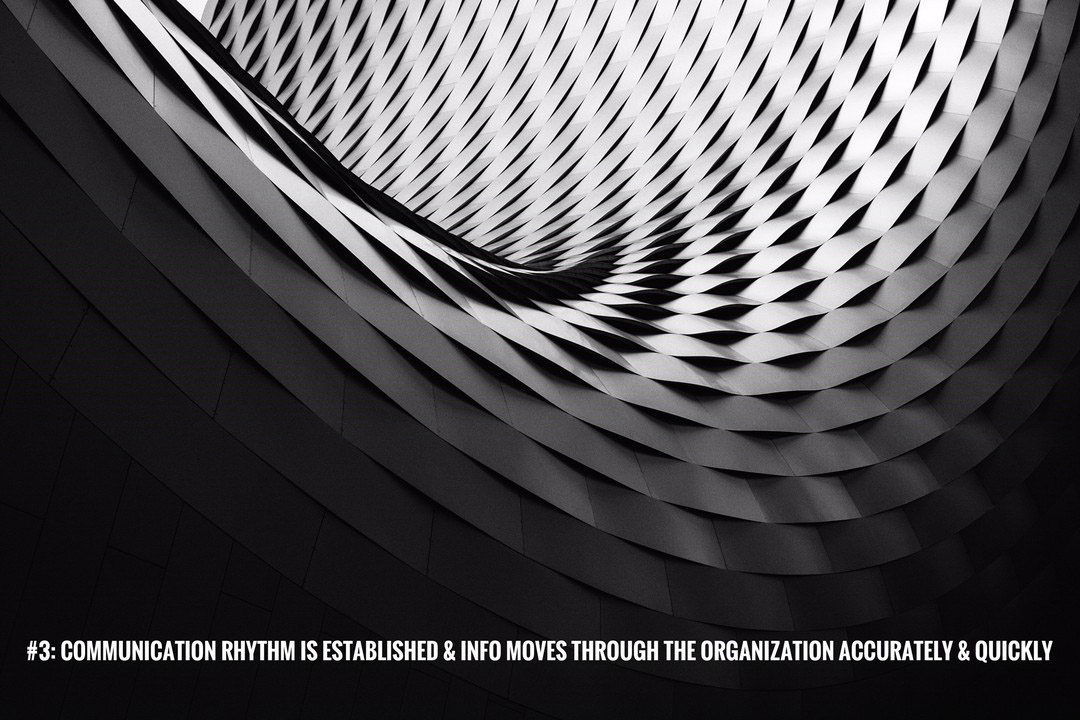 Communication. Is it just me or is it really lacking in the workplace?
The #1 challenge when two or more people are working together is communication (anyone married?)*
So how can we make it less frustrating and more effective?
The key is an effective communication rhythm.
How is yours?
Give yourself a gold star for each of the following meetings that you and your team are consistently implementing:
A) Daily?
B) Weekly?
C) Monthly?
D) Quarterly?
E) Annual?
If you didn't get a 5-Star meeting rhythm rating, don't give up. There's still time to dramatically improve your meeting rhythm, drive greater organizational communication, alignment, and effectiveness. When executed properly, you'll save you and your team precious time and unnecessary frustration.
Insight CXO helps bring clarity and alignment to people, strategy, execution & cash flow in measurable sprints across the organization – from the management team on down.
*Scaling Up. Verne Harnish created the "Rockefeller Habits" based on the leadership and management principles used by John D. Rockefeller. #3 of 10 Rockefeller Habits: "Communication rhythm is established and information moves through the organization accurately and quickly."