What is your crystal clear vision of the future? What are you and your team building toward? What is your Epic Win™? Get this one question right, and you will have created a source of clarity and purpose for your business. As a huge bonus, Strategy becomes easier as you'll have a mechanism to help determine growth ideas that you should and should not incorporate.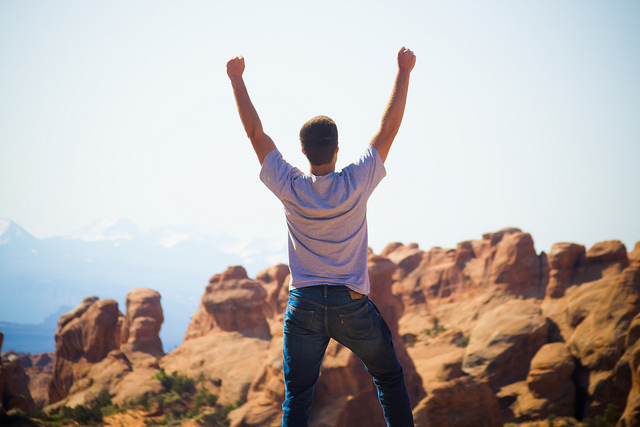 I have found that in business we really only have control over two things. The Epic Win description, which defines where we are going, and the next 90 days, which is the action plan to move in the direction of the Epic Win. Everything in between is really just a highly educated guess. When running a company from this perspective, getting everyone on the same page with a shared vision becomes critically important. Here are the steps to take to craft a powerful Epic Win.
Shaping Your Epic Win™
To begin the process of creating your Epic Win, start with easy snapshots of your ideal vision of what your company will look like moving forward. The ultimate goal is to create a short phrase that you and your team are emotionally connected with.
Step 1 – Select your time horizon. Anywhere between a 10 and 30-year time frame works. The most meaningful, and hardest to do, is the 10-year mark.
Step 2 – Let's assume you selected to define your Epic Win at the 10-year mark. How much revenue will your company have? What geographic area will you cover? What kind of markets will you be in? Make sure what you select is bigger than something you can reverse-engineer into immediately. Your team needs to believe it is possible, but should not be able to figure out exactly how they would get there. It needs to be an Epic Win… not just a win.
Step 3 – Make a list of the things that your company is 'best in the world at doing.' What are the Core Competencies that have gotten you to where you are today? What separates you from the pack?
Step 4 – Create a list of what your company is the most passionate about. What is your Core Purpose? What is your company's reason for being? What is your value to the world?
Step 5 – Develop a list of the things that drive your economic engine. How do you make money?
Step 6 – Take your time horizon from Step One, your company snapshot from Step Two, and combine it with the language you created during Steps Three through Five. You'll typically see a pattern of key words that emerge in Steps Three through Five that your team gets excited about. You can really sense it.
Step 7 – Make sure your Epic Win is measurable. You have to know when you achieve it and you have to know how you'll keep score along the way. This score is an excellent annual KPI/Metric to track the success of the business.
Epic Win™ Examples:
Starbucks – To be the number one global brand.
Insight CXO – Increase the value of 1,000 companies by 3X or more.
Big Sky Associates – Deliver 5 Billion in value to clients by 2025.
Training Concepts – Create 100,000 positive impacts on students.
EFI – Be the #1 brand in decorative glass and architectural interiors by 2035.
Start energizing your team by developing an Epic Win story that everyone can get behind. This process can take anywhere from one hour to six months. You'll know when you get it right based on the energy you get back from the team.