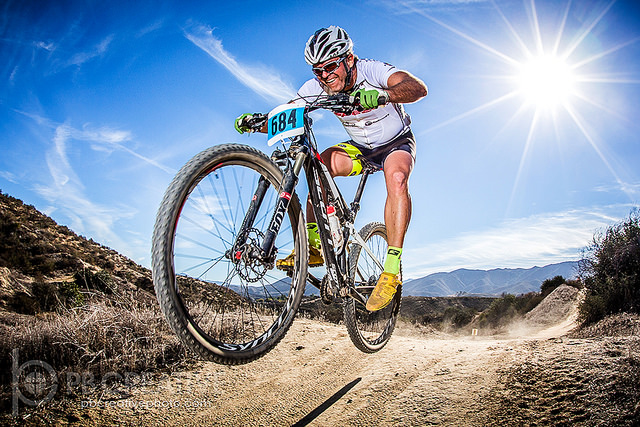 At 40 years old, I was in the best shape of my life. I had just turned Pro as a mountain bike racer and I had a clear vision of racing Pro Nationals and lining up next to the Stars and Stripes jersey. On May of that year my vision, my Epic Win, was crushed when I hit an oak tree leading out a race and fractured 4 vertebrae in my low back. What happened next forever changed not only how I race, but also how I coach and run hyper-growth businesses.
I lost months during the recovery process and knew my strength and fitness would take a long time to rebuild. I could no longer win a race being the strongest racer. I had to use strategy to win. I had to find a way to leverage my setback in a way that would help all my future races. I had to Think to Win.
If you are running a company, you have competition. There are winners and losers every day. In our efforts to win, there is a seemingly endless flow of issues, setbacks, and constraints (and oak trees!) that are conspiring against us.
As leaders who want to win, what can we do?
Create a culture and process where issues and setbacks are constantly brought to the surface without personal retribution. Make it safe to share a problem. Create a weekly agenda item inside an existing meeting to uncover these.
Use a process to learn from the issues. Problems can be gifts if your team learns from them and can prevent them in the future or solve them faster next time.
Ask these questions:
What was our original intention, or original plan?
What things really worked?
What things did not work?
Knowing what we know now, what would we do differently?
What are the lessons learned?
What step by step process could we create to eliminate or minimize this in the future?
Get into the habit of solving problems and getting your team into solution-mode by creating processes to make the business stronger.
In my oak tree example, my lesson learned was that sitting down during a race to conserve energy in a technical section of the track is a bad idea. My corrective action was to stand more during training and to make it a habit. In using strategy to win vs brute force, I learned how to slow down races by getting into the woods first and controlling the pace. I practiced my starts and tuned my training in order to win the sprints leading into the single track trail in the woods.
Don't get frustrated with setbacks. Learn from them and create a culture within your teams to get stronger faster.