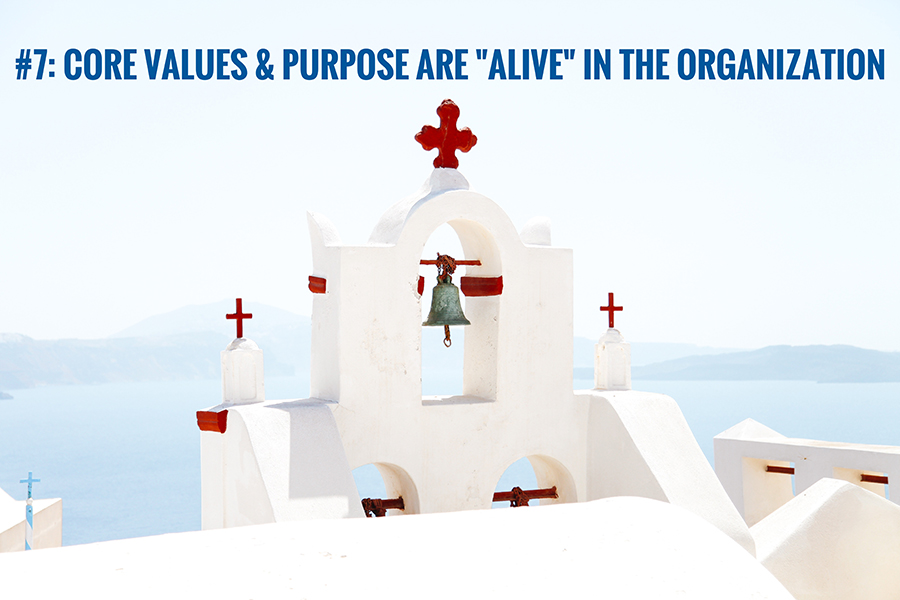 Core Values & Purpose: Dead words? Or, are they so alive that they are your company's "superpower"?
As the CEO, the difference is YOUR responsibility, not HR's.
A fast way to tell how "dead" or "alive" they are in your company: Ask yourself & your team these challenging questions from the 7th Rockefeller Habit:
Have your Core Values been discovered & has your Purpose been articulated? Are both known by ALL employees?
Are all of your executives & middle managers referring back to the Core Values & Purpose when giving praise or reprimands?
Are all of your HR processes & activities aligned with the Core Values & Purpose (hiring, orientation, appraisal, recognition, etc.)?
Are actions identified & implemented each quarter to strengthen the Core Values & Purpose in the organization?
If you're happy with the results, congrats! If you aren't satisfied with the results, there is HOPE.
YOU & your team can have a massively positive impact on your corporate culture AND on the lives of SO many. You must be deliberate. It doesn't just happen on its own.
Want facilitation? We're here to help.
*Verne Harnish created the "Rockefeller Habits" based on the leadership and management principles used by John D. Rockefeller. #7 of 10 Rockefeller Habits.