Well-defined and leveraged Core Values are one of the most powerful mechanisms to grow a company, especially as it passes 50 employees and gains complexity.
Core Values define the character of your firm and create the foundation and frame upon which the organization is built. A company's Core Values can exist by default or be developed and supported by design. "By default" is a dangerous way to run a business because employees won't have a clear should/shouldn't framework in which to make decisions. Well-designed Core Values are a simple set of rules that define the kinds of behaviors you want to see inside the business. They also eliminate the need for countless, more complicated rules and operating procedures that can destroy a company's culture an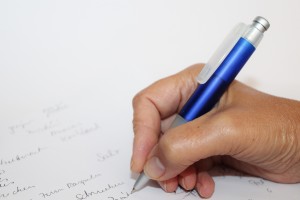 d chase off the A-players on your team.
The number one mistake I see with Core Values is they are rarely mentioned, and most employees don't know what they are, let alone the key behaviors tied to each Core Value. Yet, getting Core Values right – and integrating them into every aspect of the business – generates huge leverage and saves a tremendous amount of time and trouble.
How To Leverage Core Values
1. Use Core Values as a baseline and a test for developing strategy. Does a growth strategy idea work within the Core Values? Or does it violate any of them? This is an effective method to screen out ideas that could pull the organization in the wrong direction.
2. Use Core Values to evaluate talent as part of the recruiting process. Drill deep into the behaviors that define each Core Value for your business. For example, the word "teamwork" may have different meanings to different companies and different people. You must have clarity on the specific behaviors that reflect each Core Value. You can teach Core Values to employees, but you're better off hiring people who already share your organization's Core Values. Most companies hire for skill and fire for fit. Getting clear on the Core Values and integrating them into the recruiting process can reduce the chance of poor hires due to wrong fit.
3. Use Core Values as an easy method to manage employees. Clearly defining Core Values and the behaviors that support them makes it easier and more productive to have difficult conversations. Employee problems are almost always due to a fit issue or some type of behavior that is getting in the way of production. Often, problem employees have the right skills, but the people dynamics get in the way of things. Well-defined Core Values are an easy way to help managers address problems early, get someone back on track or even make a more difficult decision clearer, faster. And the employee receiving the feedback is less likely to be personally offended or upset if you tie the behavior back to the Core Values.
4. Use Core Values in dealing with clients. Try to attract clients who share your view of the world and how you do things. And when a client becomes difficult or antagonistic with employees, use your Core Values as a framework to have a difficult conversation. Using a Core Value as a talking point takes the sting out of the dysfunction and makes the conflict less personal.
5. Try to use Core Values for marketing leverage. Look at Whole Foods. Shoppers are willing to pay a premium based on what Whole Foods believes… who they are… their Core Values. They will not buy certain species of fish to resell because of overfishing in certain parts of the world. They are willing to risk an economic hit to retain a Core Value. And look at how well the market responds to decisions like that.
6. Tie public praise for great work or deeds back to a company Core Value. If this can be done weekly, it can really imprint the Core Values into the mind and behaviors of everyone in the organization.
You can't over-communicate Core Values. All employees should be able to name them, describe the key behaviors for each and tell a story about someone in the company living a Core Value in the past 90 days.
During facilitated planning sessions, we always open the meeting by asking about Core Value activity in the past 90 days. It's a great warm-up exercise and a way to reinforce the concepts. One of the best early warning radars for anticipating trouble in a company is when no employee can tell a Core Value story from the past 90 days. Core Values are one of the best lead indicators of organization health. And healthy teams are winning teams.